Protidrogová policie představuje nebezpečí pro dospívající
16. 01. 2009 | 18:05
Přečteno 112612 krát
Nejde o legalizaci či naopak větší kriminalizaci tzv. lehkých drog. Zásadnějším problémem je přístup mladistvých k informacím.
Jakub Frydrych, nově jmenovaný šéf protidrogové centrály, řadí marihuanu k tvrdým drogám, stejně jako jeho předchůdce ve funkci. "Rozhodně tam patří," nechal se slyšet Frydrych (
zde
). Takové výroky by měly rodičům mladistvých nahánět hrůzu, o to větší, pokud se dítě doma nebo ve škole nenaučilo kritickému myšlení.
Podobný přístup jsem zažila v americkém školství. Sem tam nějaká hodně vybledlá zmínka o alkoholu a jinak bylo tlustými písmeny psáno: všechny drogy jsou nebezpečné. A je to pravda. Drogy jsou nebezpečné, motorová vozidla jsou nebezpečná, většina onemocnění může být za určitých podmínek nebezpečná. Namlouvat nezletilým, že všechny drogy (pokud možno s výjimkou alkoholu, že ano?) jsou zhruba stejně nebezpečné, to je jako kdyby dospělí ve výuce nedělali rozdíly mezi autobusem a motorkou nebo mezi chřipkou a rakovinou.
S takovým přístupem by pak nikoho nemělo překvapit, když experimentující teenager zjistí, že marijánka nijak výrazně nebezpečná ani návyková není a usmyslí si (na svůj věk celkem logicky), že policajti spolu s vládou, účou a ostatními brzdícími živly jenom kecají. Pardon, kecaj. Zbytek příběhu ani nemusím líčit.
O drogy jsem nikdy neměla sebemenší osobní zájem, takže o legalizaci marihuany neusiluji. Mám však dostatek zkušeností na to, abych upozornila na skutečnost, která je snad jasná všem kromě výše jmenovaných protidrogových odborníku: marihuana, ač může "vést" k jiným drogám, je v úplně jiné kategorii než pervitin, kokain a podobná svinstva. Strašit děti a teenagery marihuanou je kontraproduktivní.
Co se týče kriminalizace marihuany v zemi, kde zároveň silně pokulhává informovanost o nebezpečí alkoholu, to téma vyžaduje samostatný příspěvek.
Co se týče dospívajících, nezbývá než doufat, že jim dospělí poskytnou kvalitnější informace o návykových látkách, než veřejný činitel tímto úkolem pověřený.
19.1.09 Upřesňující poznámka: Tento příspěvek byl rychlou reakcí na J. Frydrycha. Nechtěla jsem naznačit, že konopí považuji za neškodné. Pokud to není jasné z výše uvedené skutečnosti, že jsem nikdy žádnou drogu nezkusila, nyní tímto opakuji svůj postoj. Konopí je o poznání méně nebezpečné než tvrdé drogy a tudíž nemá být zařazováno do stejné kategorie. Jde převážně o důvěru ze strany mládeže a o účinnou protidrogovou prevenci, kterou zatím nikdo spolehlivě nevymyslel. Toť vše. V dalších článcích plánuji podrobněji nastínit téma nebezpečí alkoholu a jiných drog včetně "trávy." Momentálně si doplňuji vědecké zdroje na téma "alkohol versus marihuana."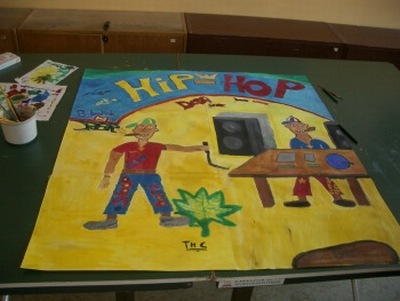 null