Bankrot Detroitu
01. 06. 2009 | 11:32
Přečteno 36682 krát
I začátkem letošního dubna jsem třeba v
Investorském magazínu ČT
konstatoval, že bankrot Chrysleru a General Motors je nejen pravděpodobnou, ale i zjevně upřednostňovanou cestou
... v tom, jak řešit jinak bezvýchodnou situaci, tedy zbavení se neúnosného břemena desítek miliard dolarů závazků, které tyto automobilky měly, hlavně pokud se týká penzijního a zdravotního pojištění svých bývalých zaměstnanců.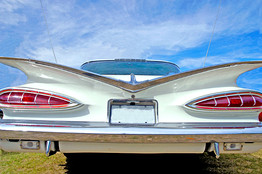 null
A tak se cestou tzv. řízeného bankrotu vydal jak Chrysler, tak i několikanásobně větší General Motors, který i přes značný propad má stále objem tržeb přes 180 miliard dolarů při výrobě více než 8 milionů aut. Po zestátnění velkých a mnoha menších bank tak došlo i na klíčové průmyslové závody. Pro ty, kterým se nelíbí myšlenka nouzového řešení "zestátněním," se tyto kroky dají prezentovat pod snáze přijatelným názvem "předprivatizace".
Základní fakta jsou všeobecně známá. Výměnou za 50 miliard dolarových injekcí stát v restrukturizovaném a zeštíhleném gigantu získá více než 70% podíl, držitelé dluhopisů pak cenu útěchy ve formě 10% podílu a zbytek odborové svazy za to, že dále omezí své nejrůznější nároky.
Dlouholetý proces značných provozních ztrát a zadlužování všech detroitských automobilek, tedy i Fordu, který byl patrný i na vývoji cen jejich akcií a poklesu bonity dluhopisů na neinvestiční kvalitu, poskytoval neradostný pohled. Bohužel, všeobecný ústup ze slávy amerických automobilek sahá minimálně do konce 70. let, kdy arabské naftové embargo a zvýšení cen nafty v USA předznamenaly začátek konce amerických "křižníků dálnic", tedy klasického výrobního sortimentu Detroitu.
Podíl domácích automobilek na trhu po 30 let klesá a ve kvalitě designu, inženýringu, ergonomii, úsporností provozu, spolehlivostí, atd. oproti dovozu dlouhodobě ztrácejí, ikdyž ve vnitrozemí duch "Buy American" ještě tu a tam přežívá, ale veřejná rozbíjení nenáviděného dovozu palicemi patří minulosti.
Desetiletí opakovaných nadějí spojených s novými modely, nákladnou reklamou, slevami na ceně a s výhodným financováním nákupu auta, nic z toho nedokázalo pokles zastavit. Loňské, ikdyž nakonec jen dočasné zdvojnásobení ceny benzinu, reflektující růst ceny nafty, spolu s finanční a úvěrovou krizí, vedlo ke 40% propadu prodeje jejich aut. Investoři, včetně penzijních fondů, ztratili na akciích a dluhopisech těchto automobilek nemalé peníze.
Nedomnívám se ale, že i po urychleném režimu bankrotu Detroit bude schopen kvalitou a spolehlivostí dovozu konkurovat, ikdyž se nakonec prodej aut v USA, vloni poprvé nižší než v ČLR, oživí. Akcie "nového GM" budou moci pravděpodobně, spíše jen krátkodobě, představovat investiční potenciál.
***
Jako jistou aktualizaci, článek z Bloombergu, 8.7.2009.
Nemalá, spíše podstatná část dlouhodobých problémů Detroitu, tedy domácího amerického automobilového průmyslu byla do sebe zahleděná kultura zejména vrcholného manažmentu. Článek v Bloombergu má její změnu za nové vlastnické struktury coby hlavní téma. Ikdyž bych přál novému General Motors co největší úspěch, přerod ve změně myšlení, žízení, filozofii vývoje i kvality produkce nebude nijak lehká a špičkové výsledky nejsou zcela jisté. Přikladem budiž nejen heroické úsilí Mercedesu ve Chrysleru, které Němci nakonec, po ztrátách, vzdali. Nemalá část vrcholného manažmentu, většina středního manažmentu, inženýři, technici, dělníci, odborové svazy, to vše zůstane i po restrukturizaci americké a bude se ve strategických rozhodováních i posledních detailech tak či onak prosazovat.
GM Faces 'Cultural Change' as Tie-Ups Temper Control
By Jeff Green
July 8 (Bloomberg) -- General Motors Corp., poised to exit bankruptcy protection, will be forced to rely on partners in Germany, China, South Korea and Russia for about half of its sales.
Distancing GM from the central control championed by Alfred P. Sloan Jr. in the 1920s, Chief Executive Officer Fritz Henderson will have to tie GM's future to alliances with companies such as SAIC Motor Corp., GM Daewoo Auto & Technology Co. and suitors for its European Opel unit led by Canada's Magna International Inc.
Diplomacy, not dictates from headquarters, now becomes pivotal for the biggest U.S. automaker, said Nick Reilly, the Asia-Pacific operations chief who previously led the GM Daewoo alliance in South Korea.
"It is a cultural change, there's no question about it," Reilly said. "You have to approach the business in the way that you welcome a partnership. That's a totally different mind-set, and not very comfortable to people used to having 100 percent control of everything."
Henderson will have to navigate new challenges as GM shifts from being an automaker that builds most of its own vehicles. The old business model couldn't prevent a June 1 bankruptcy filing and $88 billion in losses since 2004.
Alliances create the risk that a venture partner might opt to walk away, punching a hole in Detroit-based GM's portfolio, said James Womack, chairman of the Lean Enterprise Institute, a management-education center in Cambridge, Massachusetts.
'Weaker Position'
"GM is now in a weaker position, and that makes these relationships more problematic," said Womack, who co-wrote "The Machine That Changed the World," a book about Toyota Motor Corp.'s production system, and founded his organization to teach those methods.
With only a handful of owners after leaving bankruptcy instead of thousands of individual investors, GM itself will have to function more like an alliance. The U.S. will hold about 61 percent of the equity, Canadian governments will have 11.7 percent, a union retiree trust will have 17.5 percent and creditors will have the rest.
If GM doesn't adapt, it's doomed to keep failing, Womack said.
"Now that they aren't all-powerful, they will need to proceed with some humility and added sophistication," he said. "This figures very large in GM's future, looms large as to whether they can put a configuration of assets and capabilities together that's going to make this work."
New Era
First-quarter sales offered a glimpse of GM's new era. About 25 percent of sales were in Europe, chiefly from Opel. Combined with Asia, which had 27 percent, 52 percent of GM's deliveries were in regions that are or will be dominated by alliances.
GM proposes to keep a 35 percent stake in Russelsheim, Germany-based Opel. The automaker is shrinking in its home market, too, by shedding four of eight U.S. brands and shuttering factories. U.S. Bankruptcy Judge Robert Gerber in New York approved a plan on July 5 to sell most assets to a U.S. Treasury-funded buyer. A Chapter 11 exit may come this week.
"The days of being everything for everybody are over forever at GM," said Michael Robinet, a forecaster at CSM Worldwide Inc. in Northville, Michigan. "The new model is one of cooperation."
Dependence on partners means that GM managers will have to work harder in areas such as technology sharing, Robinet said. Executives will have to ensure that they reap maximum savings from using the same designs worldwide, and to know when it's time to end one venture and forge a new one, he said.
Shifting Alliances
"This crisis has really shown that automakers can't be static in the future," Robinet said. "The industry is going to be a group of mutual joint ventures and alliances that will change over time."
GM's restructuring is unwinding the centralized management enshrined by Sloan, who was CEO from 1923 to 1946. His approach held sway until the automaker began building cars in China in 1997 under a half-owned joint venture with SAIC.
"That was eye-opening for many people back in the U.S.," said Joe Fleck, chief financial officer for Latin America, Africa and the Middle East, who was CFO of the North American car unit at the time. "It was a new direction."
More recently, GM has emphasized alliances in areas such as purchasing and product development, and took a 50.9 percent stake in the GM Daewoo joint venture in 2005. The other owners are China's SAIC, Japan's Suzuki Motor Corp. and Korean investors. GM also has alliances to build vehicles in Russia and Uzbekistan.
Extending GM's Reach
Those moves extended GM's reach as non-U.S. sales topped the domestic total for the first time in 2005 and reached 64 percent last year. That share rose to 74 percent as first- quarter U.S. deliveries slumped before GM's bankruptcy filing, company data show.
Reilly said senior management sought his input on alliances to prepare for transforming Opel into a joint venture.
GM is also considering bids for Opel by Belgian private- equity firm RHJ International SA and Chinese automaker Beijing Automotive Industry Holding Co. as a fallback to the sale to Aurora, Ontario-based Magna. GM would still be a minority holder under those plans, people familiar with the discussions said.
Magna's Mid-July Goal
Magna, which is bidding for Opel in partnership with Moscow-based OAO Sberbank, aims to complete a purchase agreement by mid-July. German Deputy Economy Minister Jochen Homann said in a phone interview late yesterday that GM needs more time to decide on financial terms with Opel's suitors and that any agreement with Magna in the coming week will probably be limited to a business plan.
The Canadian company has a "big edge" because its talks on Opel began earlier, while Beijing Automotive's offer contains "interesting elements," Homann said following a meeting with the U.S. carmaker's executives to discuss bids for Opel. "I wouldn't want to predict how this will end" in terms of GM choosing a buyer. Germany's government is offering to provide loan guarantees for Opel's sale.
'Leaner and Meaner'
The "leaner and meaner" GM management predicted this week by Steven Rattner, the Treasury's chief auto adviser, is already taking shape.
Henderson is cutting 6,150 U.S. salaried jobs this year and thinning the top executive ranks by 35 percent to about 845 people. GM had 2,000 such jobs as recently as 2004, its last profitable year.
"It would be natural as part of this overall downsizing of GM for there to be a change in the management structure to become a bit closer to the ground," Rattner said on a July 6 conference call in Washington.
Being smaller doesn't make GM's obstacles any easier to overcome, said Womack, of the Lean Enterprise Institute.
"You have to have a pretty sophisticated management to make this work," he said.