Přažské vzpomínky na Johna Winstona Lennona
08. 12. 2007 | 13:36
Přečteno 11182 krát
V sobotu 8. prosince je tomu 27 let co fanatický fanoušek zastřelil Johna Lennona - hudebníka, mírového aktivistu, rebela.
I v tehdejším komunistickém Československu měla řada lidí potřebu na Lennona nezapomenout. Nejznámějším vzpomínkovým místem se stala pražská Kampa. Před 17 lety byl právě na Kampě vyhlášen vznik nové nezávislé iniciativy Mírový klub Johna Lennona. Pro lepší orientaci v tehdejší situaci přepisuji rozhovor, který vyšel v knize trojice autorů (Blažek, Laube, Pospíšil) s názvem Lennonova zeď v Praze - Neformální shromáždění mládeže na Kampě 1980-1989. Vydal Ústav pro soudobé dějiny v roce 2003. Součásti knihy je i CD.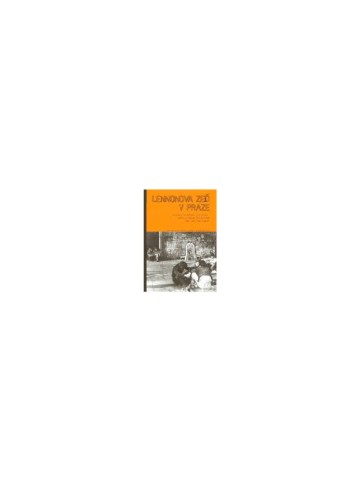 Rozhovor se Stanislavem Pencem pořídil 20.2.2002 Filip Pospíšil.
Kdy jsi začal chodit k Lennonově zdi na Kampě?
Myslím, že od roku 1983 nebo 1984. Historie tý zdi sahá myslím až do roku 1981. Chodil jsem v té době do Jazzové sekce do Krče. Tam jsem se seznámil se dvěma klukama, kteří se myslím jmenovali Skálovi. S nima i sám jsem pak jezdil do centra Prahy se podívat na Kampu. V té době policajti vždycky přetírali ty nápisy a básničky. Já jsem si je přepisoval do diáře. Nebo jsem taky sám nějaké hesla na tu zeď psal. Když to policajti přemalovali, tak jsme to zase napsali znova. Psali jsme takový hesla jako Válka je vůl a podobně. Chodil jsem tam proto, protože mě zajímal Lennon a hippies.
Vždycky se tam sešlo víc lidí. Myslím, že v roce 1984 tam poprvé při tom výročí zasáhla policie. Ještě před tímhle výročím jsme ale udělali ještě jeden Lennonův pomník, protože jsme tušili, že naproti té francouzské ambasádě bude nějaký problém. Udělali jsme ho u Vltavy, tam jak byla ta restaurace Rybářská bašta. Tam byl za rohem takový výklenek.
Asi až do devadesátého roku to přemalovávali a to jen do takové výšky, do jaké dosáhli. Takže tam nahoře pořád koukalo to Lennonovo čelo. Potom tam dali ty plakátovací plochy. Pak se to celé přesunulo trochu blíž k Čertovce a tomu mostu přes ní.
Drsné to bylo v roce 1985. Ze začátku nás nechali být. Obklíčili nás, ale nakonec nás nechali jít na Karlův most. Od Malostranský na něm byly připravený asi tři nebo čtyři auta, který se proti nám rozjeli. Hnali nás těma autama velkou rychlostí. Nějakýmu klukovi tam přejeli nohu. Na konci toho mostu byli policajti se psama bez náhubků a vodítek. Tam jsem se naučil, že když chceš, aby tě pes neroztrhal, musíš ho praštit takhle přes čumák. Hnali nás na Staroměstské náměstí, a při tom různě chytali lidi.
V roce 1986 to probíhalo obdobně.
V roce 1988 to udělali oficiální a myslím, že dokonce tehdy hrál v Malostranské besedě CaK Vokal. V tom roce jsme taky vyhlásili Mírový klub Johna Lennona. Text z největší části napsal Ota Veverka. Kamarádili jsme tenkrát s Heřmanem Chromým. Byl to už starší pán, ale měl blízko k undergroundu. Zpíval třeba na akci nahej na stole v době, kdy to Magor ještě vůbec neznal. Pracoval tehdy na Nádraží v Holešovicích ve výdeji zavazadel. To bylo velmi dobrý, protože jsme si tam u něj schovávali věci. Nemohli tam vlítnout policajti a zkontrolovat všechny věci. Tak jsme si tam dali tašku pod nějakým číslem, a bylo to vyřešené. Přes to jsme distribuovali letáky a podobně. Já jsem na konci osmdesátých let hodně tisknul letáky sítotiskem. Třeba na Palachův týden a podobně. Podílel jsem se i na výrobě letáků NMS k 21. srpnu a podobně. Za ty jsem byl dokonce trestně stíhanej. Chytili nás v Doksech. Objeli jsme s letáky půlku republiky a pak jsme přijeli do Doks. Rozlepili jsme to tam a šli jsme spát na ubytovnu. Najednou přiběhl chlápek odtamtud a povídá: "Pánové, běžte ještě zaplatit ke vchodu nocležné." Já jsem říkal,: "Kluci nikam nepůjdeme, vypadá to podezřele. Vezmeme kličku." Ale oni že ne. Byl tam se mnou tuším Vaníček a Šíma. Po těch výsleších se pak zalekli a někam zmizeli. U vrátnice už čekal anton s policajty a estébáky z Prahy. Měl jsem úplně narvanou tašku letáků. Asi čtyři tisíce jich byly. Na nich jsem měl položený svetr. Kluky svlíkli úplně donaha, protože přiznali, že je lepili. Já jsem naopak říkal, že s tím nemám nic společného a že chci právníka. Odvezli nás do Prahy na Bartolomějskou a já vezl tu tašku pořád s sebou. Pak mě pustili z Barťáku a já jsem odešel i s taškou, která byla pořád plná letáků. Pak jsem je roznesl.
Co jsi měl společného s NMS?
Nezávislé mírové sdružení se scházelo u Pepína Maracziho na tenisových kurtech, kde dělal správce. Byl jsem u řady těch schůzek. Jednou jsme tam tiskli takový bulletin k mezinárodnímu mírovému setkání Praha 1988. Účastnilo se toho hodně lidí. Tisklo se spoustu kusů. Měli jsme rámečky a v jídelně tiskli. Nahoře v patře byli na ubytovně nějací cizinci. Pak jsem se šel vyčůrat ven, otevřu dveře a proti mně stáli dva chlapíci, estébáci. Jeden z nich pak byl nějaký čas mým vyšetřovatelem. Jmenoval se Mareš. Šli jako směrem do dveří. Vykřikl jsem na ně: "Co tady děláte!" A oni jak byla tma, tak mě asi nepoznali a řekli: "Nic, nic. To je nějaký omyl." A otočili se a šli zase zpátky. Naběhl jsem dovnitř a hned jsme všechno začali balit. Holky umyly skvrny na podlaze. Ty papíry jsme si narvali za košile a většina lidí utekla Botičem pryč. My jsme to s Pepínem normálně zamknuli a šli pryč tím parkem. Najednou proti nám tím parkem přicházelo asi 40 uniformovaných policajtů i estébáků. Před náma šla akorát paní se psem. S Pepínem jsme ji vzali mezi sebe a začali jsme "Teto a co vy…" S tím jsme prošli tím kordónem policajtů. Oni naběhli do té ubytovny, tam vzbudili ty cizince a vrátnou. Mysleli si, že tam pořád jsme pod zatemněnými okny. Zavolali ředitele. Obrátili to vzhůru nohama. Nikoho ale nechytili a nic nenašli. Ty cizinci, což byli nějací západoevropští sportovci si pak stěžovali. Bylo to i v novinách. Všem jim prohledali věci a pokoje.
Maraczi ještě navíc dělal v Pragovce v propagaci. To bylo taky dobrý. Měl tam k dispozici barvy, sítotisk, xerox a podobný věci. Procházelo se tam přes vrátnici, kde hlídali lidi s páskou Lidové milice. Seznámil jsem se s nimi. Oni kontrolovali každého, kdo z fabriky vycházel. Mě ale pouštěli. Pronášel jsem odtamtud plné tašky materiálů, které se tam tiskly třeba pro Čuňase (Františka Stárka) do Vokna nebo do Jazz stopu barevný stránky.
Co mělo Nezávislé mírové sdružení společného s Lennonovou zdí nebo s Klubem Johna Lennona?
Ti lidé se všichni znali. Lidé se více scházeli než dnes, i když riskovali, že když jich bude víc než pět, že je hned seberou. Tyhle iniciativy jako České děti, Mírový klub Johna Lennona, HOS, DI a další byli založený většinou mladými lidmi po zatčení Jazzové sekce v roce 1986. Hodně z nás tam chodilo a to zatčení byl takový impuls k dalším aktivitám. Například ti starší dědové v Chartě nechtěli pořádat demonstrace. To byly spory až do Palachova týdne. Ten ani Charta myslím neiniciovala. Dokonce snad vystupovali i veřejně proti tomu. My jsme ale řekli ne, budou demonstrace. Oni s tím už nemohli nic dělat, protože to byly naše iniciativy. A tihle lidé chodili jednou nebo dvakrát do roka na vzpomínkovou akci ke Zdi. Přes rok jsme se tam také scházeli, třeba s holkama. A povídali jsme si. Většinu té aktivity stejně tvořily žvásty. Nebyla možnost přímo do něčeho zasáhnout nebo něco udělat. Pak jsme začali hodně tisknout letáky. To jsme ale dělali jenom třeba ve dvou nebo třech lidech. Pár lidí vydávalo samizdaty. Víc těch věcí ale nebylo. Občas nějaká petice nebo prohlášení. Hodně se to rozjelo až v 89tým roce peticí Několik vět.
Proč jste založili Mírový klub Johna Lennona?
Všechny ty iniciativy měly svou náplň. Mírový klub chtěl být takovým spojením těch kulturních aktivit a těch mírových. Říkali jsme, že mír a lidská práva jsou neoddělitelná. Udělali jsme prohlášení a na to se pak nabalila spousta dalších věcí. Dělali jsme různé akce. Dělali jsme různé pochody a podpisové akce. Těm policajtům to dávalo dost zabrat. Nechápali vůbec, co se děje. My jsme třeba vymysleli, že lidi budou házet dopisy se žádostí na prezidenta, aby propustil politické vězně do jedné schránky na Hradčanském náměstí. Chodili tam pak lidi a házeli dopisy a oni vůbec nechápali, jak si to může někdo dovolit. Nebo jsme vyhlásili putovní pochod po celé republice. Kde se mají jednotlivé skupiny setkávat a podobně. Policajti pak na všech těch místech čekali, ale my jsme seděli v hospodě a smáli jsme se jim. Hodně akcí ale i doopravdy proběhlo. Dělali jsme spolu se Společností za veselejší současnost běhy třídou Politických vězňů. Na pěší zóně jsme se zase účastnili Korz občanů. Začaly to Pražské matky kvůli spalovně. Pak to ale víceméně pravidelně pokračovalo téměř každý den. Ještě pravidelněji jsme ale dělali diskuse na Karlově mostě. V Revolver Revue dokonce vyšla taková pěkná oficiální pozvánka, že Mírový klub Johna Lennona organizuje každý den do 21. srpna na Karlově mostě diskuse vždy od 16 hodin.
Nedávno mi říkal jeden kamarád, že jeho maminka na to vzpomíná. Já jsem si tam vždycky stoupnul s pár kamarády. Začali se na to nabalovat lidi, a najednou jich tam bylo třeba 100 nebo i víc. Koukali se a občas se i přidávali a něco říkali. A maminka tohohle kluka tam prý tehdy šla a říkala. "No jo, ale k čemu takovýhle věci jsou? Ti vůbec nic nezměníte," tehdy jsem jí prý řekl, že to má velký význam. "Zatímco si povídáme, tak kvůli nám tu je teď hodně policajtů a estébáků a speciální odposlechová technika. Na jiným místě Prahy jim to bude chybět a můžou se tam sejít lidé, kteří budou řešit daleko důležitější věci."
My jsme ty akce na mostě pak protáhli až přes 21. srpen 1989. Pak jsem tam jednou přicházel s Janou Netopilovou a ještě dalšíma holkama. Trochu se zdrželi u výlohy antikvariátu v Karlovce. Já jsem přicházel na ten most sám a najednou proti mně vyšli estébáci a řekli, že jestli okamžitě neodejdu tak mě shoděj z mostu a zlámou mi nohy. Tak jsem se otočil a šel zpátky přes ulici, co jezděj ty tramvaje. Najednou slyším za sebou hrozný dupot. To byli ti estébáci. Srazili mě těsně vedle toho antikvariátu na zem. Holky vyběhli. Začal jsem křičet. Na kraji mostu byli nějací kytaristi, kteří mi šli na pomoc. Mě mezitím bili ti estébáci. Mezi nimi byl i Prchal a jeden, kterému se říkalo Varlatář, takovej obrovskej chlap. Ten mě držel pod krkem ve vejšce. Najednou jsem viděl jeho pěst, jak mi míří do obličeje. Jak ta ruka letěla, tak ji najednou zastavila ještě větší ruka. Zahlídnul jsem druhou tu velkou ruku, jak toho estébáka sráží k zemi. Padnul jako podťatej. Okolo byli najednou ti lidi kolem kytaristů, což byli nějací horníci. Pustili se do těch policajtů a dali jim nářez. Jeden ten horník mě postavil, otočil, plácnul do zad a řekl: "Běž". Tak jsem běžel Karlovkou k restauraci Modrá štika. Tam stála partička pankáčů. Proběhl jsem mezi nimi a Jana Netopilová za mnou křičela: "Ten druhej je estébák." Za mnou totiž už běžel ten Varlatář. Oni se okolo něj semkli a dali mu ještě jednou. Pak to bylo ve zprávě VIA a Svobodné Evropy. Bylo to poprvé od roku 1969, kdy policajti dostali přes držku.
Já jsem utekl a schoval se u Diensbiera. Během hodiny policajti byli u mě doma, v práci u rodičů. Rodiče prosili a vyhrožovali jim, ať řeknou, kde jsem. Den potom jsem odjížděl do Polska s Jirkou Paynem na nějakou mírovou konferenci. Věděli jsme, že hranice budou hlídaný, tak jsme to vzali přes východní Německo. Pak jsem se tam potkal s Kavanem. Odtamtud se dostalo do světového tisku, že se té konference účastní i zástupci z Československa a jeden z nich hovoří i o posledním případu, kdy jej mlátila policie. Bylo jasný, že na nás na hranicích budou čekat. Seznámili jsme se s těma lidma s Gazety Wyborczy a Pomerančové iniciativy. Pak jsme nasedli na letadlo a přeletěli do Budapešti. Tam jsme šli za Georgem Vargou, který byl pak po revoluci velvyslancem v České republice. Ten nám pak naložil dvě plné tašky samizdatů a knih a řekl, počkejte na ten další vlak. Má šestihodinové zpoždění a na hranicích nebudou nikoho kontrolovat. Tak jsme v pohodě přicestovali do Prahy. Knížky jsme nechali u Chromého v úschovně zavazadel. Šli jsme k Petrovi Uhlovi. Zazvonil jsem na zvonek. Otevřeli se dveře a tam kamera. Estébák mi povídá: "Váš občanský průkaz." Probíhala tam domovní prohlídka. Už byl zadrženej Jan Urban a Jan Ruml. Odvezli nás na náměstí Míru, kde s námi udělali takový formální výslech. A pustili mě. Během půl hodiny byli znovu u mých rodičů, v práci a všude. Prosili je, aby řekli kde jsem. Jeden povídá: "Musíte nám to říct. My jsme si nevšimli, že je mezi osobami, které máme zadržet." Bylo to koncem září 1989. Schovával jsem se nějakou dobu u Placáka na chalupě. Pak jsem byl u Payna na faře. Pak jsem se nechal ostříhat. Vzadu jsem si nechal jen takový copánek. Tak jsem přečkal až do revoluce.
A k čemu si myslíš, že byly dobrý ty setkání u Lennonovy zdi?
Myslím si, že ty setkávání posloužily k tomu, že se tam vystříbřilo takový to jádro těch lidí, kteří začali dělat ty ostatní demonstrace, nebo se jich začali aktivně účastnit. Pro spoustu lidí tam došlo k takovému tomu prvnímu střetu s mocí. Chodilo tam hodně lidí, byly to velký akce a spousta lidí se tam naučila, co to je stát proti chlápkovi s obuškem a třeba se i nechat praštit.
Kdo na Kampu chodil?
Byly to hlavně máničky. Ve většině případů mladý lidi. Taky krásný holky.
Do jaký míry si myslíš, že měli moc pod kontrolou mladý lidi, jak to prostředí to měli zmapované?
Myslím, že si dělali dlouhodobé plány, podobně jako dnes BIS. Měli ty lidi rozebraný na několik let dopředu. Nezáleželo jim tolik na tom, jestli ty lidi nějak vyřídí hned. Různýma maličkostma, desinformacema a tak dál pracují na tom, aby toho člověka vyřídili třeba do pěti let. Kdyby nás tenkrát chtěli hned zlikvidovat, v podstatě mohli. Nebyl by to pro ně zas tak velký problém. Spíš to chtěli mít pod kontrolu a vytvářet v tom prostředí takový klín. Podcenili ale zřejmě to, že je ti mladí lidé brali jinak. Ne jako ti starší, kteří už byli zkušení, byli třeba zavření, měli rodiny. My jsme kladli větší odpor. Utíkali jsme třeba, bránili se, aby nás nesebrali. A když nás sebrali, tak jsme se jim jen smáli. Najednou se objevili ti noví lidi, kteří nepatřili do žádných těch starých disidentských rodin nebo part.
Vzpomeneš si ještě na nějakou policejní perzekuci v souvislosti se Zdí nebo Klubem Johna Lennona?
Měl jsem jednu takovou věc, která dobíhala ještě v listopadu 1989. Kvůli tomu, že to byla ještě "živá" věc, tak se jim podařilo ten spis pak skartovat a zničit. Na obvodním úřadě pro Prahu 1 mě stíhali pro přestupek proti veřejnému pořádku za imitaci policejního zákroku. Jako důkaz byla videokazeta. Dělalo se to se Společností pro veselejší současnost. Na těch pravidelných Korzech na Můstku jsme udělali zákrok. Ten byl tvořenej 20 lidma Společnosti za veselejší současnost s přílbama z melounů na hlavách, v rukou měli salámy nebo okurky. Místo vodních děl měli stříkací pistolky. Rychvalský na ty překvapený korzující začal křičet: "Rozejděte se, tato demonstrace není povolená." Až asi na tři z nás v tom korzu nikdo netušil, co se děje. Do toho tam byli i skuteční policajti. Ti "policajti" s těmi melouny k nim chodili a říkali, "honem, pojďte nám pomoct. Republiku si rozvracet nenecháme." Organizovala to sice jako Společnost za veselejší současnost, ale všechny ty skupiny lidí byly vlastně propojeny. Všichni jsme se znali. Chodili jsme ke Zdi, nebo na ty běhy třídou Politických vězňů, nebo do hospod, například Na Klamovku.
I Palachův týden s tím tak trochu souvisel. Věděli jsme dopředu, že nás seberou. Bylo totiž ohlášeno, že zástupci nezávislých iniciativ, mezi kterýma byl i Mírový klub Johna Lennona, položí květiny k soše sv. Václava. Měli jsme naplánovaný dvě party, kdy jedna měla zaskočit za tu druhou, pokud ji seberou a položit ty květiny. Obě party si ale daly sraz v jednom baráku a tom samým bytě u Andreje Kroba. Policajti nás obklíčili a začali vyvádět z toho bytu. Láďa Lis s Rudou Battěkem začali oba dva utíkat na jinou stranu. My s Placákem taky každej na jinou… Existuje i z toho záznam Videojournalu z protějšího domu. Natočili to, jak nás postupně všechny nakládají. Odvezli nás do Benediktský. Teprve v noci, když nás pustili, jsme se dozvěděli, že se bez nás konala na Václaváku obrovská demonstrace. Kytky jsme tam položily až druhý den. Zatkli nás a některý pustili po 14 dnech a jiný až po půl roce. Mě drželi čtrnáct dní.
Jak na tvou aktivitu reagovali rodiče a ve škole, případně v zaměstnání?
Nejdřív jsem byl učněm, jako zedník, u Pražský stavební obnovy. V prosinci jsem se vyučil a nastoupil jsem tam do práce. Od ledna nebo února 1989 jsem byl nezaměstnanej.
Na učňáku jsem měl výsadní postavení. Hned první den jsem po vyučování jsem šel k Malvazům do hospody. Tam seděli starý máničky s dekama až do půl zad a dlouhýma fousama. Říkám jim, že jsme nastoupil do učení. Třetina toho sálu, samý starší chlapi, se zvedla a povídá, "Vážně? Mi taky chodíme do Pražský stavební obnovy do učňáku. Ale do třeťáku." Nebo, že se tam vyučili. Na tom učňáku to ale brali docela drsně. Ve druháku tam bylo těch mániček ale najednou strašně málo. Dost je tam dusili a oni se museli nechat stříhat. Byly tam takový ty vnitřní předpisy, že nesmíš mít nášivky na oblečení a dlouhý vlasy. Na to se ale obvykle kašlalo.
Udělali tam na nás hned na začátku takový podraz. Vybrali si ode všech fotky a asi po týdnu si nás všechny pozvali a řekli nám, že jsme v SSM. Ale nás si asi 15 stouplo a řekli jsme, že na ně serem a odešli jsme. Na to řekli, že se musíme nechat ostříhat. Já jsem v té době zrovna dostal první občanku. Na tý byla fotka. A já na ní byl s dlouhými vlasy a černým svetrem, takže se nedalo poznat, kam až mi sahaj. Učitelka ruštiny, která byla naší třídní až do třeťáku mi řekla: "Okamžitě opusťte třídu a přijďte, až budete ostříhán." Já jsem ale šel za ředitelem a povídám, "Podívejte, stal se hrozný průšvih. Může dojít k porušení zákona." Hned zbystřil, co se jako děje. "Mám na občanským průkazy takhle vlasy a policajti mě řekli, že když budu vypadat ve skutečnosti jinak, než na tý fotce, tak mě zatknou a že je to porušení zákona. Teď mě ale ta soudružka nutí, abych se nechal ostříhat." Tak mě ten ředitel vzal, odvedl do třídy a řekl tý učitelce, že tenhle učeň může mít dlouhé vlasy. A měl jsem to tím pádem posvěcený od ředitele.
Po Palachově týdnu mě vyhodili z práce. To bylo mý štěstí. Tehdy totiž absolventi učňáku museli pro tu firmu, co to vedla pracovat po vyučení třeba tři roky. Jinak se museli vyplatit a to hodně vysokou částkou. Mě ale propustili bez ničeho. Prostě mě vyhodili. V tý době ale platil paragraf příživnictví. Musel člověk chodit do práce, nebo mít alespoň razítko zaměstnání v občance, jinak ho zavřeli. Já jsem chodil na pracovní úřad na Praze 4 a oni mi nabízeli různá zaměstnání. Musel jsem to obcházet. Přišel jsem třeba do metra, že tam budu dělat uklízeče. Dali mi tu uniformu a tak, ale druhý den jsem přišel a oni mi řekli, že je místo obsazeno. Až do revoluce mě pak nikde nenechali zaměstnat. Jen jeden měsíc jsem byl zaměstnanej u Petra Payna, který byl evangelickým farářem v Kadani. Tam jsem opravoval střechu. To bylo těsně před revolucí.
Můžeš popsat ještě nějaký další tvý aktivity, když jsi byl na učňáku?
Tiskli jsme tehdy letáky s Toníkem Kopem. Čtyři nebo pět dní jsme byli zavření v nějakým bytě a tam jsme tiskli. Natiskli jsme za tu dobu třeba pět tisíc letáků. Na Palachův týden, na tu akci na Škroupově náměstí a na srpnové demonstrace. Do školy jsem moc nechodil. U závěrečných zkoušek se mě pak zeptali, proč se staví u domu obvodová zeď. Já jsem jim na to odpověděl, že je to proto, aby tam nefoukalo. Dali mi ze zkoušky za tři a byl jsem vyučen.
Chodil jsem v té době v převlečení. Byl jsem třeba převlečen za sportovce. Měl jsem hokejku a velkou sportovní tašku. V tý jsem vozil letáky. Procházel jsem v tom převleku bez povšimnutí přes ty hlídky u Uhla a Dienstbiera. S letáky mě chytli opravdu jen jednou v těch Doksech.
Jednou nás ale třeba chytli s Janou Petrovou. Vynášeli nás tehdy z nějaké kavárny za nohy a za ruce. Udali nás tehdy číšníci v Obecním domě. Já v době fotografoval různé akce. Ukazoval jsem tedy Janě různé fotografie, aby je mohla poslat přes své kanály do zahraničí. Já jsem to posílal většinou přes Kavana do Palach press. Ona zase měla kontakty do Svědectví. Když jsme se s tím probírali, přišli dva tajní. Tak jsme to sbalili. Najednou se objevili dva uniformovaní. Estébáci jim ukázali koho a policajti přišli a povídají: "Kontrola občanských průkazů." Řekli jsme že nemáme a proč nás kontrolují. A oni "Pojďte s náma." Řekli jsme "Proč. Nepůjdem" Přemlouvali nás a pak přišli dva další. Začali jsme v té kavárně plné cizinců křičet: "Pomoc. Chtějí nás zavřít." Policajti říkali, "Klid, hlavně žádný skandál." A my jsme řekli, "Houby. Právě naopak." A lehli jsme si na zem a začali mávat rukama a nohama. Než nás chytli a vyvedli chvíli to trvalo. Pak mi dali zabavili ty fotky a dali protokol. Po revoluci jsem je chtěl nazpátek. Ale za celé více než čtyři roky, co jsem po tom šel, jsem je z nich už nedostal.
Když se mohlo legálně požádat o dokumenty StB, udělal jsem to, napsali mi ale, že veškerý materiály na konci roku 1989 skartovali. Přitom když jsem byl na OF těsně po revoluci, tak mi některý z nich ukazovali.