Manitou má pro Žižkov pochopení
08. 02. 2011 | 22:11
Přečteno 5628 krát
Tak nevím, jestli nejsem trochu blázen. Však uvidíte. Ale popořádku: byla jsem dnes na tiskové konferenci nového občanského sdružení
"Tady není developerovo"
, které vykopalo válečnou sekyru, aby neohroženě bránilo Nákladové nádraží Žižkov před developerem Luďkem Sekyrou, který jej považuje za svoje "Krakonošovo".
Protože jsem s opozičními bojovníky za Prahu 3 vykouřila dýmku míru, dostala jsem čestné místo u táborového ohně a brzy po zahájení mi bylo přiděleno i slovo. Nabádala jsem přítomné členy spřáteleného kmene, aby se nebáli svých citů. Když se jim něco líbí, ať se nestydí říct vřele "je to krásná stavba" a ne pouze studené "je to zajímavý funkcionalistický objekt", nebo ať řeknou "ten prostor je fascinující" a neskrývají své emoce za strohým konstatováním "obsahuje důvtipnou logistiku nakládky a vykládky". Ať se nezdráhají projevit sentiment a přiznat upřímně: "bylo by mi líto, kdyby se to zbořilo," a ne jen neosobně konstatovat, že by "společnost přišla o významný doklad své kulturní historie." Zdálo se mi, že přítomní bojovníci i bojovnice porozuměli, a to mne potěšilo.
Když domluvili všichni pozvaní náčelníci, šli jsme se pak společně podívat na to posvátné místo, které se nám zjevilo v plné kráse. Okénka výtahových věží spiklenecky pomrkávala odrazy rozbitých skel a koleje ubíhaly v poledním jasu ještě do vzdálenějšího nekonečna než obvykle.
Pak jsem zahlédla klíček. Rezavý malý klíček, který visel u čtvercového otvoru na zdi budovy v úrovni hlavy.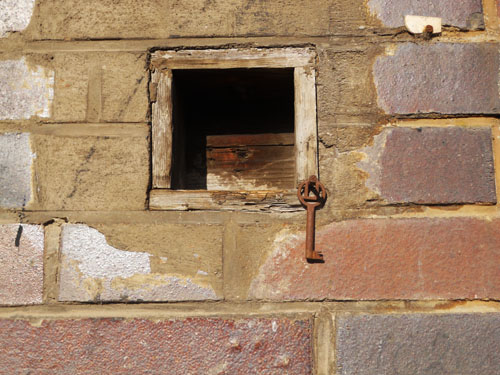 S pobavením jsem prohlásila první, co mne napadlo: "Hele, to je klíč od duše Nákladového nádraží Žižkov."
A taky, že jo! Něco mne vzápětí přinutilo nacvakat pár nesmyslných snímků, které jsem před několika hodinami vylovila z foťáku. Když jsem je prohlédla, zjistila jsem, že zaznamenaly malý
komický příběh
, který mi "duše nádraží" zřejmě vyjevila jako odměnu za to, že se nestydím veřejně velebit jeho krásu a hlásat nekompromisní požadavek jeho zachování.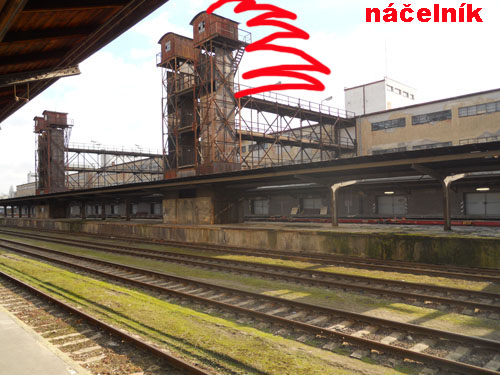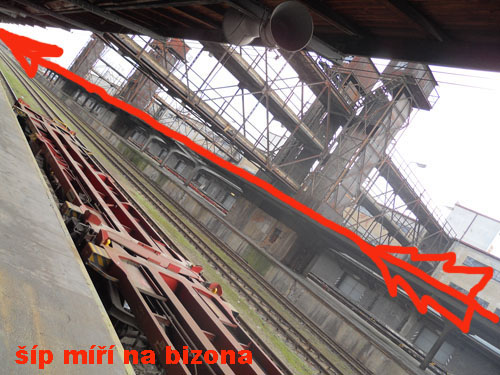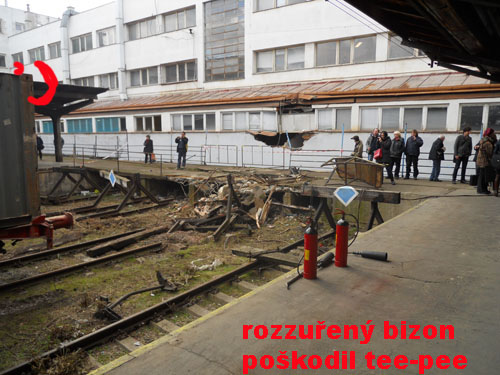 Připojte se.
(Mimochodem, do areálu nádraží lze volně vejít a klíček tam stále visí.)