Testy? Víte o čem mluvíte?
28. 04. 2010 | 12:00
Přečteno 38870 krát
Co má společného testování ve škole a daně? Jsou toho v předvolební kampani plné noviny. Daní je pravda o něco víc. Přece jen, ekonomika se má za důležitější než školství. Ale kdykoliv přijde řeč na školství, dojde na testování. Novým výrazivem se staly "srovnávací zkoušky". Ale co to je? Ví to někdo?
Testování bez přívlastku je stejně neurčitý výraz jako daně bez přívlastku. Když se řekne daně, každý si vzpomene nejdřív na ty, které musí měsíčně platit z platu. Většina ovšem ví, že jsou i další daně: DPH, spotřební daň, darovací a dědická daň, daň z nemovitostí atd. Většina také ví, že daně platí i podniky a podnikatelé, že existuje daň z úroků či dividend. A každý jistě alespoň zaslechl, že zvýšení či snížení přímých daní má jiné důsledky než u daní nepřímých. Politik, který by v médiích vystoupil s tím, že "zvýšíme daně o 10 %", by jistě čelil otázce: Které daně a proč? Když však politici vystoupí  se sloganem "Zavedeme srovnávací zkoušky v 9. třídě", nikdo se neptá "Jaké zkoušky a proč?" A co se má srovnávat? Žáci, třídy, učitelé, školy, gymnázia s průmyslovkami, ČR s EU? A jde nám o srovnávání současného stavu nebo posunu (přidané hodnoty – added value)? Někdy mám dojem, že slovo "srovnávat" se míní spíš ve smyslu "zarovnat" případně "srovnat se zemí".
Nejspíš je to všechno tím, že jen málokdo ví, že není testování jako testování. Takže hodně zjednodušeně (hlavně pro politiky):
Pedagogická diagnostika žáků (ve výuce)

diagnostika
Takové testy se hodně používají v cizině, u nás prakticky nejsou k dispozici. Přitom právě toto testování je základním východiskem pro zlepšování výsledků vzdělávání. Smyslem pedagogické diagnostiky je určit, jak na tom žák je, kde se ve své vzdělávací dráze nachází (v daném předmětu či v dané dovednosti). A na základě toho rozhodnout o krocích jeho dalšího pokroku a pomoci mu postoupit na další, vyšší úroveň.

Terminologický "chyták" Testovat standardy a standardizovaný test jsou dvě zcela různé věci. Vzdělávací standard je popis kvalit žáka ve smyslu etalon. A to nemá nic společného s pojmem standardizovaný test, což je test, ke kterému jsou k dispozici výsledky získané na reprezentativním vzorku.
Předpokladem takové pedagogické diagnostiky ovšem je, že v jednotlivých předmětech existují tzv. vzdělávací standardy (nebo též mapy učebního pokroku), které poměrně podrobně stanovují, co přesně žák umí, když je třeba na úrovni 6B. Pak teprve je možné začít konstruovat test, který určí, zda je žák na úrovni 6B nebo třeba 7C, a také navrhnout pro učitele metodiku a pomůcky, které mu pomohou posunout žáka třeba z úrovně 5C na 5B. A taky je nutné učitele naučit, jak s testy pracovat, aby to bylo produktivní, ne kontraproduktivní. Viz např. anglické
National Curriculum
.
A v tom je u nás problém. V našem školství máme leccos a investujeme do všelijakých věcí, ale standardy nemáme a podporu pro učitele už vůbec ne.
Certifikace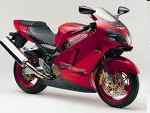 certifikace
Typickým případem certifikačního testování je zkouška v autoškole. Jejím jediným a hlavním účelem je rozhodnout, zda uchazeč ovládá dopravní předpisy. Čtenář - řidič si jistě pamatuje, že na řidičák je zapotřebí mít prakticky celý test dobře (38 ze 40 bodů).
Uvolněnějším typem certifikace jsou různé závěrečné zkoušky – maturita či státnice, které se ale zpravidla dělají jinak než testem.
Testování v rámci certifikace nutně vede k tomu, že uchazeč se učí to (a zpravidla jen to!), co je obsahem takového testování. Američané, kteří mají s testováním mnohonásobně větší zkušenosti, říkají: you get what you test.
Problém je, že z celého vzdělávání umíme jen něco málo testovat velmi dobře (znalosti), něco testovat trochu (dovednosti) a mnohé věci neumíme testem zjistit vůbec (zatím). Mně to můžete věřit, já se testováním živím.
Evaluace školy
evaluace
Neboli česky: hodnocení práce školy. Kromě testování se užívá i řada dalších postupů, ale pokud se testuje, testují se - za školu - její žáci. Hodnocena je však celá škola, případně učitelé. Testovat ale ve škole žáky jen proto, abychom zjistili, jak na tom škola je, nemá smysl. Kolega Burjan z Examu (slovenské Scio) říká: od samého váženia ešte žiadna sviňa nepribrala. Testování v rámci evaluace školy tedy musí být spojeno s nějakým programem zlepšování, musí následovat systém opatření, která vedou k vyšší kvalitě výuky, lepším výsledkům školy (žáků). V řadě zemí takový systém opatření vytváří stát. My ovšem nic takového nemáme.
Problém evaluace školy ale je, že nemá smysl posuzovat absolutní výsledek, protože ten je vždy závislý na tom, jací žáci do školy přicházejí. Jak jsou bystří a co umí z předchozích škol či z rodiny. Je tedy třeba vždy zjišťovat tzv. přidanou hodnotu (added value), čímž se to celé dost komplikuje. Škola, do které přicházejí výborní žáci, a která si ještě mezi nimi vybírá, se nemusí ani snažit. Stejně dosahuje snadno lepších výsledků, než škola, která bere každého a přitom třeba s žáky velmi dobře pracuje.
Monitoring systému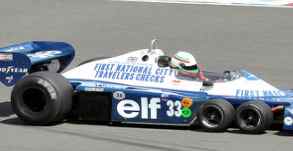 monitoring
Smyslem takového testování je zjistit informace o celém vzdělávacím systému. Analyzovat je a na základě toho rozhodovat. K tomu není nikdy nutné testovat všechny žáky (učitele, školy). Vždy stačí omezený vzorek. Je to levné a jde to udělat rychle. Pozoruhodné je, že u nás se to nedělá prakticky vůbec. Nebýt mezinárodních šetření TIMSS, PISA či PIRLS a občas publikovaných výsledků Scio a Kalibra, nevíme o stavu našeho vzdělávacího systému NIC.
Nabídku
zjistit alespoň něco málo ministerstvo odmítlo.
Selekce versus směrování žáků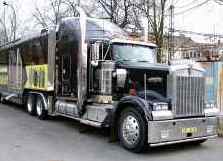 selekce
Zvláštním případem testů jsou přijímací zkoušky. V ideálním světě by to měly být zkoušky, které ověřují, zda je daný uchazeč vhodný k přijetí. A přijati by měli být všichni vhodní. V realitě se ale přijímací zkoušky užívají tam (a jen tam!), kde je více uchazečů než počet míst. Uchazeči jsou srovnáni mezi sebou a vybráni jsou ti "nad čarou". Dříve bylo výsledkem to, že mnoho vhodných uchazečů bylo odmítnuto. S rostoucím počtem míst a klesajícím počtem uchazečů (a se systémem financování na hlavu) se ale často dostáváme do druhého extrému: přijímáni jsou i uchazeči nevhodní.
Za pozornost ještě stojí, že většina veřejnosti je na selekci v přijímacím řízení tak zvyklá z minulých let, že ji vyžaduje i v situaci, kdy uchazeči spíše chybí než přebývají. Například přijímací zkoušky na střední školy. Zde by namísto umělé selekce (stejně jsou na naprosté většině škol přijati všichni uchazeči) bylo mnohem více zapotřebí testy využít pro doporučení nejvhodnější vzdělávací kariéry žáků.
Jiné
Testy lze třídit i jinak, např. na CR (ověřovací) testy a NR (srovnávací) testy, podle typů úloh a mnoha dalšími způsoby. Třeba certifikace se dělá CR testy, selekce NR testy, a nejde to tudíž spojit.  To jsou však už spíše technické otázky související s tvorbou testů – více
viz zde
.
Závěr
Problém je, když si někdo myslí, že jedním testem lze udělat všechno najednou.  Až tedy uslyšíte nějakého politika (nebo pedagoga) mluvit o srovnávacích zkouškách nebo o testování v 9. třídách, zeptejte se ho: A myslíte pedagogickou diagnostiku, certifikaci, evaluaci školy, selekci nebo monitoring systému? A když vám řekne, že "
to všechno"
, ukažte mu tenhle obrázek.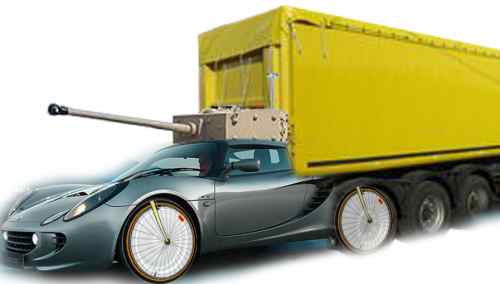 SM
Daleko s tím nedojdete...